Loose Women's Denise Welch touches hearts with unseen photo of late father
Matthew Moore

Denise Welch surely touched the hearts of many of her followers when she shared a never-before-seen photo of her late father

Denise Welch went through a rough patch last year when she had to bid a sad farewell to her father, Vin.
SEE: Denise Welch sparks comments in incredible leopard-print swimsuit
The pair were incredibly close, and during the week, Denise touched the hearts of many of her fans when she shared a never-before-seen photo of her father. In the snap, the pair walked arm in arm through a snowy forest and Denise looked stunning in a pair of knee-high wellies, long tan coat and a striking red top that would've put nearby robins to shame.
WATCH: Denise Welch speaks out about clinical depression
Vin was smiling into the camera and looked very dapper in a green overcoat and grey jumper.
SEE: Denise Welch looks spectacular in gorgeous swimsuit during Croatian getaway
MORE: Denise Welch leaves ITV party early – Loose Women react
In a moving caption, Denise wrote: "Found this picture of Dad and me that I've never seen before," and she ended it with a string of heart emojis.
Vin passed away last September, and sharing the news the Loose Women star shared a poignant photo of herself grasping his hand in a hospital bed.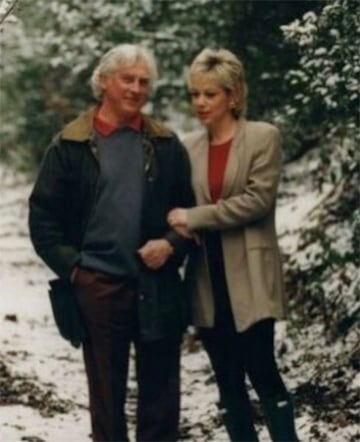 Denise shared a gorgeous photo from the archives
She wrote: "The words I've dreaded saying all of my life. Last night at 11pm, we lost our dad, the life force that was Vin Welch.
SEE: Denise Welch looks spectacular in eye-catching leopard jumpsuit
LOOK: Loose Women's Denise Welch swapped lemon bridal dress for feathered wedding gown
"After making a miraculous recovery recently from major surgeries, pneumonia plus his existing pulmonary fibrosis was more than even he could take.
"He left us surrounded by his family who could not have loved anyone more. I can't quite function as I'm so grief stricken, but I know he meant so much to so many people, even those who'd never met him."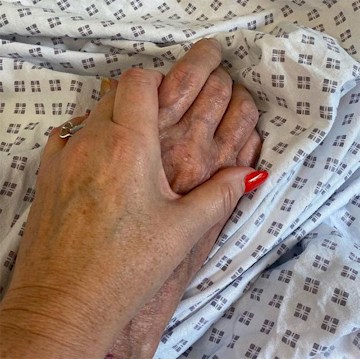 Vin passed away last September
Denise continued: "I've never seen anyone fight to stay longer at a party than dad and last night was no different. He loved life and lived it to the full like no other.
WOW: Denise Welch strikes a yoga pose in swimsuit – fans react
SEE: Denise Welch looks stunning in red swimsuit in sun-soaked photo
"The nurses in Ward 6 at Durham University hospital will forever be in our hearts as they gave dad the most peaceful passing anyone could wish for.
"They adored him and he them. Heather, Helen, Lauren, Naz, Chloe, Graham, Debs to name but a few. We will NEVER forget you. Love you dad. Heartbroken."
Like this story? Sign up to our HELLO! Mail newsletter to get other stories like this delivered straight to your inbox.


Read the full article here
Claudia Winkleman reveals hilarious lie told by her very rarely seen daughter Matilda – and it is so funny
Isabelle Casey

Strictly's Claudia Winkleman is notoriously private about her children but shared the funniest story about her daughter Matilda,16, who had her fooled for a hilarious reason. See details.

Claudia Winkleman is notoriously private about her family but on Friday evening the Strictly Come Dancing host opened up about her daughter Matilda, 16, on The Graham Norton Show with a hilarious story about the teen.
TRENDING NOW: Prince William and Princess Kate join David Beckham for star-studded Earthshot Prize
Sitting on Graham's iconic red sofa, alongside Jamie Oliver, George Takei and Dame Kristin Scott Thomas, the 50-year-old recalled how in lockdown, Matilda lied to her teachers about having WiFi throughout her GCSEs.
WATCH: Claudia Winkleman secret Strictly tears during Saturday's show
The hilarious fib all came to a head when Claudia met Matilda's head-of-year at parent's evening – and her reaction was hilarious.
IMPORTANT:- Strictly Come Dancing's new dates following World Cup disruption revealed – see full schedule
REVEALED: Claudia Winkleman reveals 'brutal' new role away from Strictly Come Dancing
Explaining the story on the show, Claudia said: "So our daughter, she's 16, in lockdown, she was revising for her GCSE's and we had a parent-teacher meeting. It was eight months in, the poor teachers were working so incredibly hard.
The star had a ball on the show
"And the head of year said: 'I know we shouldn't bring this up because Tilda says you guys are really embarrassed by it, but we just have to say we are so sorry about your lack of WiFi…'"
Pulling a hilarious face, Claudia remarked: "I was like: 'Come again' also, by the way, I do my Radio Two show live from the airing cupboard we've got full WiFi if nothing else! And I just looked at her and said: 'I'm sorry?'
"For eight months I was like: 'Good luck in double maths' and she [Matilda] was like: 'Uh huh,' and doing TikToks and hadn't done anything!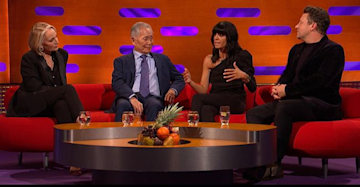 Claudia rarely talks about her children
"And also wrote quite cleverly in the email [to her teacher about their WiFi problems]: 'Please don't mention it to my parents as they are slightly embarrassed, their WiFi is really dodgy and I don't want to tell them because they're homeschooling three of us and I just want to be supportive."
Jamie Oliver interjected: "So did you go along with it – did you back her up?"
To which Claudia replied: "Absolutely not, I'm not that good a liar. I said, 'We have perfect WiFi we're ok,'" then the star jokingly shouted "Matilda," as the audience chuckled.
Claudia shares Matilda and her two sons, Jake, 19 and Arthur, 11, with her husband of 22 years Kris Thykier.
Like this story? Sign up to our HELLO! Mail newsletter to receive all the latest royal and celebrity news straight in your inbox.


Read the full article here
Deborah Roberts reflects on life as husband Al Roker remains in hospital
Hannah Hargrave

Today's Al Roker's wife, Deborah Roberts, shared a reflective message as her husband remained in hospital

Al Roker's fans and loved ones continue to send him prayers and thoughts as his health battle continues.
The star has been absent from Today while battling blood clots that traveled to his lungs. 
MORE: Al Roker's daughter shares update after dad rushed back to hospital
While he was briefly allowed home for Thanksgiving, Al was rushed back to hospital a day later and has reportedly remained under observation ever since. 
WATCH: Today's Al Roker's rise to fame – his success is well deserved
Al has also stepped away from social media, but his wife took to Instagram with a reflective and thankful post on Thursday. 
The ABC journalist took a photo of the turning leaves in New York and wrote: "So grateful for the love."
MORE: Savannah Guthrie's ill health forces her to miss momentous Today moment
MORE: Al Roker's concerning health battle – all we know
She didn't elaborate on Al or how he was feeling but earlier that day she had also shared a snapshot of a TV airing the Rockefeller Christmas Tree Lighting ceremony and she appeared to be in a hospital room.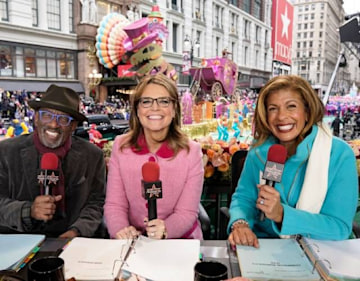 Al's co-stars are missing him on Today 
Al is also in the thoughts of his children, Leila, Nick and Courteney. His youngest daughter, Leila, took to Instagram after Page Six and multiple other outlets shared the news about her dad's return to hospital and delivered an emotional update on the last month.
Alongside a series of upbeat photos, including one of her, Al, her mom,  Deborah, brother, Nick, and sister, Courtney, she wrote: "November photo dump – the parts of this month that were actually enjoyable."
POPULAR NOW: Today's Dylan Dreyer's stunning waterfront home will blow you away 
Fans rushed to check on her father and commented: "Hope your dad is feeling and doing better," while another added: "Love to you! Praying for more good times," and a third wrote: "Prayers for your family/dad."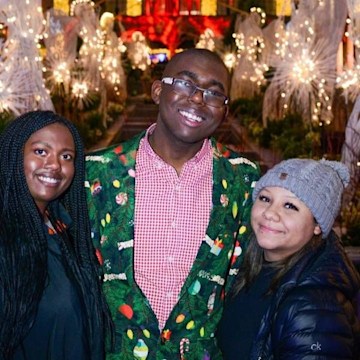 Al's children are supporting their dad and willing him back to good health 
The beloved host has been off from the Today show for several weeks due to ill health, though he had returned home on Thursday, 24 November, just in time to spend the holidays with his family.
Still, he did not return to his hosting duties the following week, and Page Six reported that less than 24 hours after being discharged, he was taken back to the hospital via ambulance.
It has also been reported that his wife, Deborah, was quick to follow his ambulance back to the hospital from their Upper East Side home.
Read more HELLO! US stories here 
Like this story? Sign up to our HELLO! Mail newsletter to receive all the latest royal and celebrity news straight in your inbox.


Read the full article here
Michelle Obama mourns sad death of filmmaker Julia Reichert
Hannah Hargrave

Michelle and Barack Obama have delivered very sad news with an emotional tribute

Michelle Obama has paid tribute to Oscar-winning filmmaker, Julia Reichert, who died at the age of 76.
The former First Lady took to social media to share news that Julia had lost her battle with cancer and passed away on 1 December her home in Yellow Springs, Ohio.
MORE: The Queen's secret health battle revealed in new book 
Michelle and her husband, Barack Obama, posted a message on the page of their Higher Ground Media production company. 
WATCH: Michelle Obama opens up about life at home without daughters Malia and Sasha
Alongside a photo of Julia, they wrote: "Last night we lost a true giant. A trailblazing filmmaker, Julia Reichert dedicated her life to documenting socially and historically significant stories that gave voice to so many, particularly the working class and women.
"Collaborating with her on the Oscar-winning documentary American Factory was an honor and privilege that we will always cherish at Higher Ground. 
MORE: Michelle Obama reveals her daughters 'couldn't stand each other'
MORE: Michelle Obama details her reality of menopause, weight gain and 'hot flashes'
"We know that Julia's talent, humanity and commitment to mission-centric storytelling will continue to inspire current and future creators worldwide, including all of us."
Michelle and Barack worked with Julia 
Fans rushed to share their sadness and commented: "So sorry. what a giant talent. deepest sympathies to her friends and family and colleagues," and, "She was amazing". There were strings of heart emojis and praying hands as they paid tribute to the star. 
REVEALED: King Charles' sweet link to late Queen during official duties
READ: Queen Consort Camilla and Princess Kate wore the same Queen brooch at banquet – find out why
Steven Bognar, her husband and collaborator, confirmed the death and said his wife had been receiving treatment for non-Hodgkin's lymphoma and a form of urinary cancer for years.
Julia lost her battle to cancer 
Julia's success was a surprise to her as she admitted her career was unexpected: "I had no idea I would be, quote unquote, a filmmaker," she said in an interview with Yellow Springs radio station WYSO. "I just knew I loved photography. I loved getting better at it. I loved learning about taking pictures. And I really loved the radio."
Like this story? Sign up to our HELLO! Mail newsletter to receive all the latest royal and celebrity news straight in your inbox


Read the full article here