Addison Deleted A "Blasphemous" And "Disrespectful" "Holy Trinity" Bikini Pic After Facing Backlash
Fans are now urging the maker of the popular "blasphemous" bikini to shut their entire site down after discovering a series of Christianity-themed garments being sold on their page.
Addison Rae has sparked a wave of backlash after posting a photo of herself in a garment fans deemed "disrespectful" and "blasphemous."
Addison, 21, shared a picture of herself posing in clothing company Praying's "Holy Trinity" bikini on Tuesday.
Currently available on Praying's website, the bikini in question retails for $100. The top features the words "Father" on one side and "Son" on the other, while the bottom piece reads, "Holy Spirit."
And while Addison's photo only captured her top half, several Instagram users were quick to label the garment "disrespectful" and "messed up" in the comments, per Page Six.
"Nah this disrespectful to Jesus. Sad what y'all do for money," one person wrote. "This is not okay! BLASPHEMY!" added another.
A third user wrote, "Is nobody gonna talk about this disrespecting religions," while a fourth agreed: "so messed up."
Meanwhile on Twitter, fans echoed similar sentiments. "I wonder what christians think about addison rae's post. the underwear says 'holy spirit.' is this not blasphemy?" one person questioned, to which several users agreed.
Addison didn't publicly address the backlash, though she swiftly deleted the photo from her Instagram page.
As for the brand itself, Praying's Instagram page has since been flooded with comments demanding that the site be shut down entirely due to its "disrespectful" garments.
Sharing a photo of Christina Aguilera posing in the French version of Addison's bikini, Praying wrote, "Gonna get dirty," a reference to the singer's famous 2002 hit.
But some people were left unimpressed with the image as they labeled the bikini "classless." "Please remove this and stop disrespecting my religion and my God. This is another level of classless," one person wrote.
"This is disrespectful and not iconic," another said, while a third commented: "CLOSE THIS ACCOUNT."
The brand's most recent picture features another clothing item of theirs, which reads, "I'll talk to God when I'm dead." That piece has also been met with severe criticism from Instagram users.
"This is so wrong," one person wrote, while another labeled the brand "embarrassing."
Back in April, the brand shared a photo of Olivia Rodrigo wearing a shirt of theirs, which reads, "happy and healthy." The singer has also famously flaunted Praying's viral "Twilight" shoulder bag.
"Why cant we just respect religions," one questioned, with several others urging the company to respect all religions, including Christianity.
Apart from Addison, several young stars have publicly posed in products sold by Praying, including Olivia Rodrigo, Charli XCX, and Euphoria's Chloe Cherry.
Praying also shared photos of Charli and Chloe flaunting the brand's clothes.
Praying has yet to address all the backlash, but many on social media appear more uncomfortable than ever with their Christianity-themed designs.


Read the full article here
Brooklyn Beckham's wife Nicola Peltz shares cryptic post about 'tears she cried in 2022'
Sharnaz Shahid

Brooklyn Beckham's wife Nicola Peltz has uploaded a cryptic post about the 'tears she cried' over the past 12 months amid her fallout with Victoria Beckham…

Nicola Peltz has had an incredible 12 months, having tied the knot to Brooklyn Beckham and starring in her new show Welcome to Chippendales.
However, her blissful start to married life was somewhat tainted when reports began to flood in about her relationship with mother-in-law Victoria Beckham.
WATCH: Victoria Beckham blows sweet kiss to son Brooklyn
Although both Nicola and Brooklyn have refuted any claims of a rift, the American actress took to her Instagram Stories to share a cryptic message about the "tears you cried in 2022". The post read: "May the tears you cried in 2022 water the seeds you're planting in 2023."
It is not known to what Nicola is referring to but last month her husband Brooklyn lifted the lid on the reported feud between her and his fashion designer mother Victoria. Rumours started swirling earlier this year after Nicola didn't walk down the aisle in a wedding gown designed by Victoria's eponymous brand.
Planning a wedding? See the 10 most influential celeb wedding dresses of 2022
Exclusive: Nicola Peltz's heartwarming act of kindness as she launches dog-rehoming shelter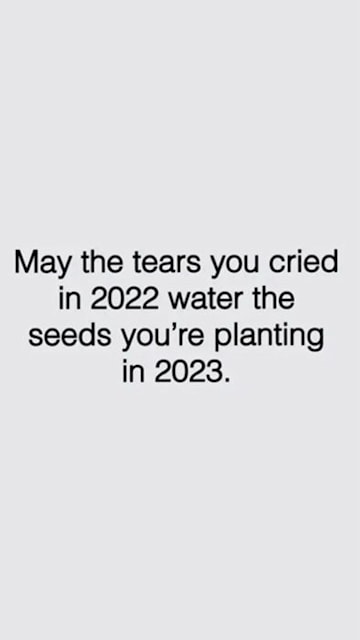 Nicola shared this cryptic message with fans on Monday
The blonde model addressed the reports of a rift in an interview with The Sunday Times on 30 October, insisting, "It's not a feud! I keep seeing everywhere that word, 'feud, feud, feud!' I don't know why they say feud? I mean, maybe they picked up on something? And now they're labeling it feud?"
She added: "No family is perfect! I don't pay attention to all of it … If I did, I would go crazy." And in his interview with Bustle, Brooklyn appeared to echo Nicola's sentiments, explaining how everyone "gets along fine".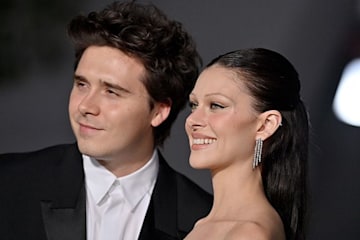 The couple married in April
Referencing the feud, he added: "People love to write stuff, always love to write rubbish… And they write it because it goes everywhere and everyone talks about it."
Brooklyn later touched on the pressures of growing up in the limelight. "I have a lot of anxiety. And to try and live up to what my dad did, it was just like, it got to the point where I was just, like, I really just want to make my own name for myself and work my arse off," he revealed.
Like this story? Sign up to our HELLO! newsletters to get other stories like this delivered straight to your inbox.


Read the full article here
Jennifer Garner is the ultimate style icon in skinny jeans and heels
Phoebe Tatham

Jennifer Garner looked absolutely flawless in a pair of skinny jeans and towering heels as she took part in an intricate handshake with comedian, King Bach

Jennifer Garner sparked a sweet fan reaction on Tuesday with a surprising video of herself busting some seriously quirky moves.
MORE: Jennifer Garner and boyfriend make rare romantic outing together
Taking to Instagram, the 50-year-old actress uploaded a hilarious video of herself performing an intricate handshake with comedic actor, King Bach.
WATCH: Jennifer Garner wows in unexpected video
Despite the fast-paced nature of their friendly interaction, Jennifer looked sensational as she sashayed across the balcony in a pair of towering Mary Jane heels.
MORE: Jennifer Garner steps out wearing diamond ring following Ben Affleck and J-Lo's wedding
MORE: Jennifer Garner breaks silence following Ben Affleck and Jennifer Lopez's wedding
Embracing the change in weather, the mum-of-three teamed her nude heels with a pair of ultra-flattering cigarette pants, a black knitted cardigan, a formal white shirt and a smart woollen coat.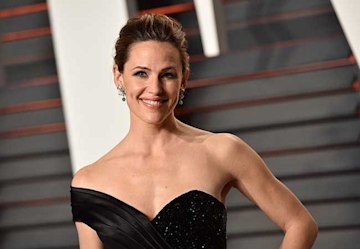 The actress is set to star in a new Netflix comedy
"#FAMILYLEAVE is off to the races! Day 1! @kingbach @netflixfilm," Jennifer noted in the caption.
Fans heaped praise on the duo, with one writing: "The best handshakers there ever were!" whilst a second remarked: "And in heels impressive."
"Beyond gorgeous and adorable!" penned a third, and a fourth gushed: "Your energy is contagious! God bless you!"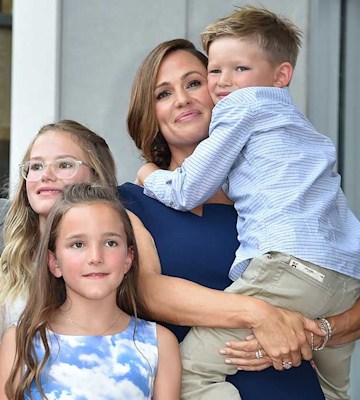 Jennifer shares three children with her ex-husband Ben Affleck
Jennifer is gearing up for her next Netflix project in the form of family comedy, Family Leave. A brief synopsis shared by the streaming giant reads: "The Brenners wake up to a full family body switch, they quickly realize the same thing has happened to a family on the other side of the world; they must unite with this group of strangers and determine how to undo the body switch."
The star's latest social media update comes after the 13 Going on 30 actress stepped out to enjoy a rare public outing with her 17-year-old daughter, Violet.
Dressed up to the nines, the mother-daughter duo attended the state dinner for French President Emmanuel Macron.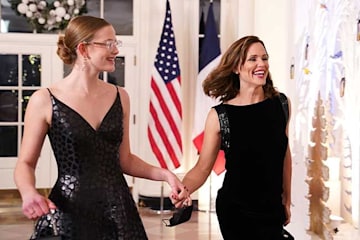 Jennifer and Violet looked lovely
Violet looked all grown up in a statement black Carolina Herrera dress which she teamed with bold red heels. Jennifer, meanwhile, slipped into a sleek floor-length gown with ornate detailing around the shoulders.
Stunned by Violet's glamorous appearance, one Instagram follower wrote: "Your date – my heart skipped a beat when I saw a photo," while another gushed: "You and Violet looked stunning. What a night for you and her."
Read more HELLO! US stories here


Read the full article here
Al Roker returns to social media with emotional tribute from his NBC co-stars
Hanna Fillingham

Today's Al Roker has broken his silence with a new message as he recovers from complications from blood clots on his lungs

Al Roker is currently back in hospital following complications from having blood clots on his lungs.
TRENDING NOW: NCIS fans delighted as beloved character returns to show
The Today star is incredibly missed by his fans and co-stars – and was feeling all the love on Monday.
So much so, that Al – who has been keeping a low profile while he recovers – took to Instagram to re-share a video that his colleagues at NBC had made for him.
VIDEO: Al Roker's rise to fame – from his early career to the Today Show
The footage was shared on Al's Instagram Stories, subtly showing that the star had not only watched it, but was thankful for it.
MORE: Al Roker's daughter shares update after dad rushed back to hospital
MORE: Al Roker's latest job will leave you in awe – and it's for a good cause 
NBC News' Tevin Wooten had been the one to share the heartfelt footage, alongside the message: "The entire weather division at NBC & Telemundo is thinking about our pal, Al Roker."
Al's Today co-hosts had also been thinking of him on Monday, and made sure that they didn't leave him out of their holiday video card.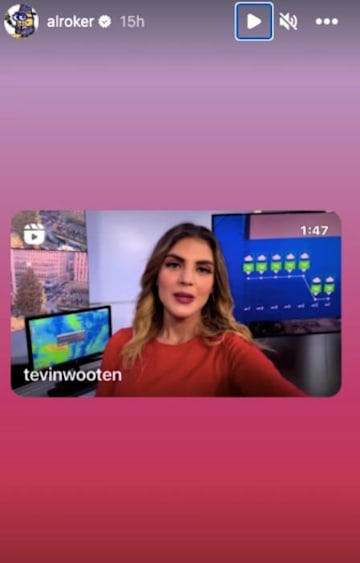 Al Roker returned to social media to share a heartfelt video from his NBC co-stars
The Love Actually inspired video saw Savannah Guthrie, Hoda Kotb, Dylan Dreyer, Sheinelle Jones, Craig Melvin and Jenna Bush Hager all take part.
EXCLUSIVE: Savannah Guthrie's injury revealed BTS on her cooking show
MORE: Al Roker encourages fans to conquer stress as he takes time off Today
Not wanting to miss Al, the group included the beloved weatherman by creating cutouts of his face for everyone to hold.
Al's wife Deborah Roberts, meanwhile, appeared to give a positive update after visiting her husband over the weekend.
Alongside a photo of a coffee cup, she wrote on Instagram Stories: "Faith and gratitude." The journalist later posted a picture of the TV screen while back at home, showing the Georgia Bulldogs winning against the LSU Tigers. "A good day all around!" she wrote, suggesting that there had been some positive news about Al too.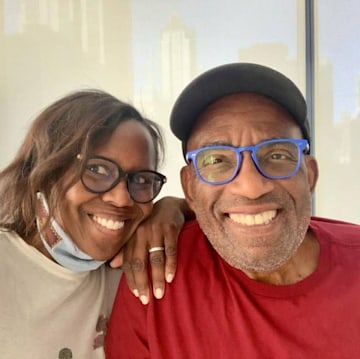 The Today star with wife Deborah Roberts 
Deborah had also shared a reflective post last week, posting a picture of the turning leaves in New York, where the family lives, and wrote: "So grateful for the love."
MORE: Today Show surprises with live wedding ceremony on program
MORE: Hoda Kotb hosts Today alone as she delivers heartbreaking news
She didn't elaborate on Al or how he was feeling but earlier that day she had also shared a snapshot of a TV airing the Rockefeller Christmas Tree Lighting ceremony and she appeared to be in a hospital room.
Read more HELLO! US stories here 
Like this story? Sign up to our HELLO! newsletters to get other stories like this delivered straight to your inbox.


Read the full article here